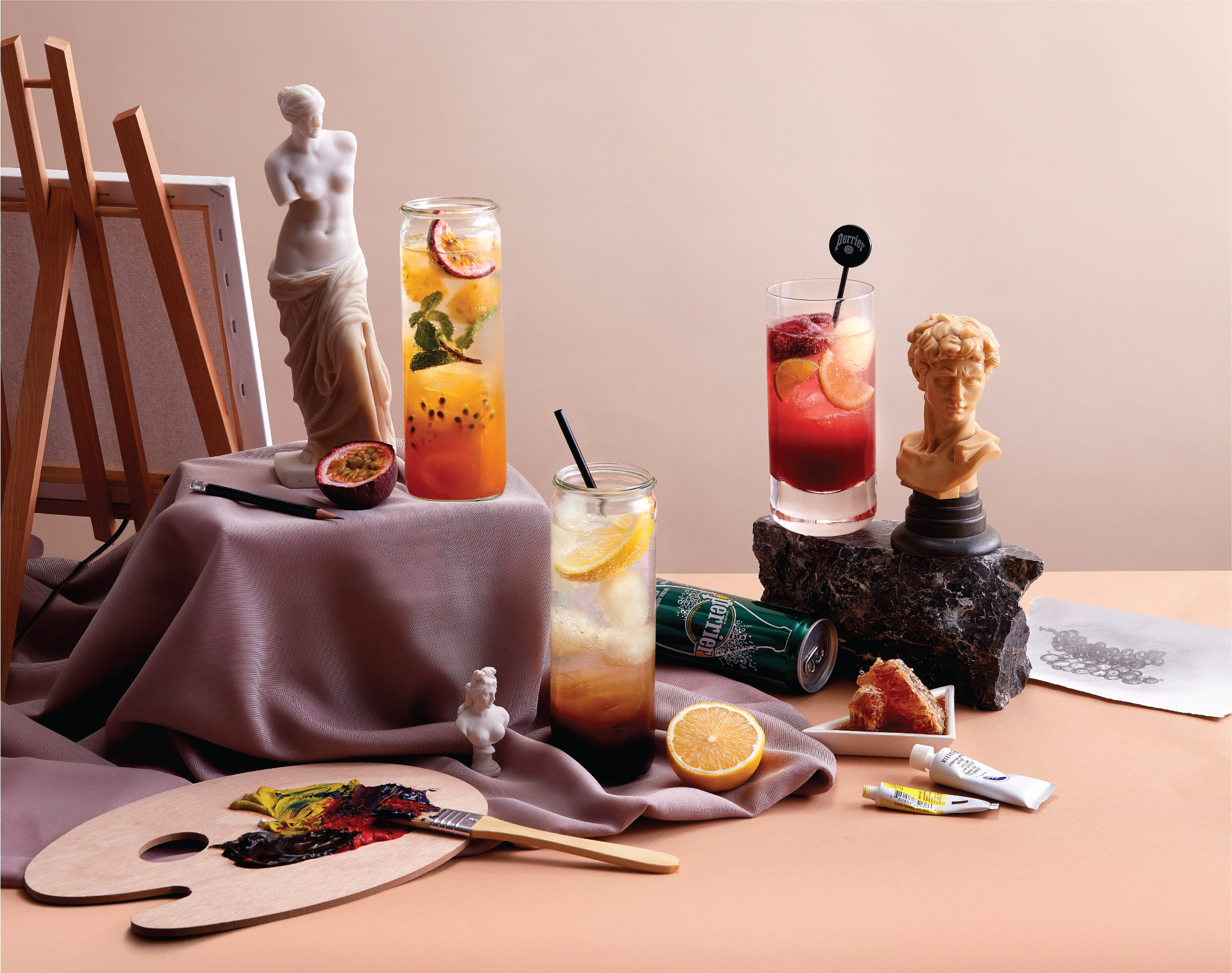 Perrier Art In The Class
Experience remarkable new taste inspired by 3 most memorable artist in our Perrier Special drink "Art in the class"
1. Leonardo Da Coffee
As inventive as Da Vinci, brighten up your day with Greyhound Blend Espresso, honey and lime iced cubes, touched up with bubbly Perrier.

2. Picasso's Passion
Just like Picasso's Passion for his paintings, a splash of passion fruit and plum iced cube, topped with Perrier will make you feel even more passionate.
3. Starry Nights
A Twilight masterpiece freshly made with Thai berry iced cubes and plum iced cubes, finished off with sparkling Perrier.
Available at Greyhound Cafe & Another Hound Cafe from now until the end of September.